---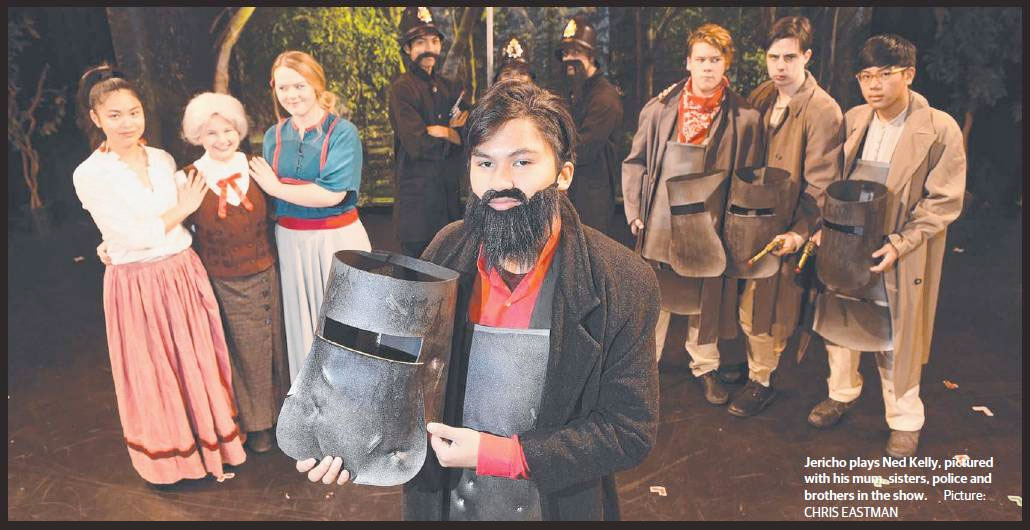 CRANBOURNE Secondary College has brought an old Australian tale to life with a performance of Ned Kelly: The Musical.
The show, written by musician and music teacher Craig Waldron, took 40 students six months to put together and, unlike many stories about the famous bushranger, it tells the story from the perspective of his supporters and his critics – namely the police who denounced him and his gang as a murderer.
Production co-ordinator Simone Wright said only four of the students who took part had been in a musical before and many of the multicultural cast had never heard of Ned Kelly.
She said the independent production, by Craig Waldron, had only been shown in Europe previously.
"It tries to show the flattering and the unflattering parts of the story – it opens just after they have hung Ned Kelly and shows the protesters, who are positive towards him and the police who say he is a criminal," she said.
"The kids in it were very responsive, they said, 'wow, we didn't think we could learn something from doing a school production'.
"(Forty students) is huge for Cranbourne Secondary College.
"Some of these kids … were so anxious about performing arts in junior school and now they are in a school production; it's massive."
---
Original Article published in Leader Newspaper Cranbourne:
http://leader.smedia.com.au/cranbourne/PrintArticle.aspx?doc=LCBL%2F2017%2F08%2F16&entity=ar00303