---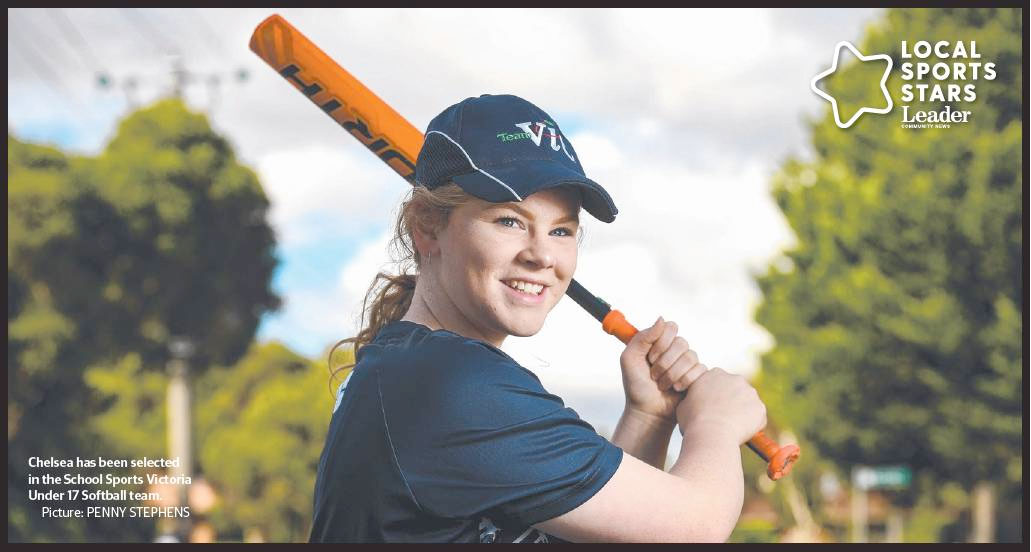 RISING softball star Chelsea Kimber is hoping she'll be able to take a swing at the 2028 Olympics.
Her sport will make a comeback for the 2020 Tokyo Games — and Chelsea said she had her fingers crossed it would stay on the program after that.
In the meantime, she's doing her best to make sure she's a contender. "I really love it. I really see myself playing of a long time," she said.
The 14-year-old already punches well above her weight, scoring a spot on the School Sports Victoria Under 17 team, which heads to Cairns in May. Earlier this year she represented Victoria in Perth.
"I like how I can give it my all and make sure I have a good time," the Yr 9 student said.
"I feel free on the diamond."
And while her success is largely down to hard work and focus, Chelsea, who first picked up a bat when she was nine, conceded there could be a bit of genetics in the mix.
"My nan played, my mum played and now I'm playing," she said. "And my uncle plays for the Defence Force. So maybe there's some family talent too."
Mum Justine said she couldn't be prouder of her talented daughter, who excels off field as well and is part of the Cranbourne Secondary College high achiever program. "She's a natural talent. She loves it," she said.
Chelsea is this week's Cranbourne Leader Sports star. Nominate a Leader News Local Sports Star from your neighbourhood who is competing at state level or higher. Local Sports Stars is supported by Sportsmart and Gold FM.
To nominate an athlete or grassroots sport volunteer, visit localsportsstars.com.au
---
Original Article published in Leader Newspaper Cranbourne:
http://leader.smedia.com.au/cranbourne/PrintArticle.aspx?doc=LCBL%2F2018%2F04%2F18&entity=ar00302