---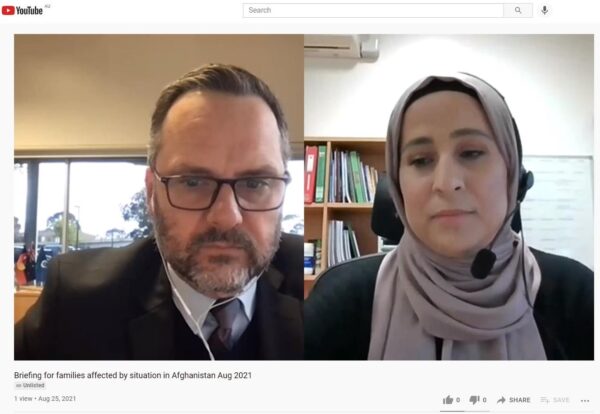 Download the translated video from our College Principal – David Caughey
https://www.youtube.com/watch?v=Utzc5xS_MWY
Dear families,
I am writing to you today on behalf of all members of staff at the College. I want to extend our heartfelt thoughts to the many families and students who may be experiencing some distress regarding the recent events in Afghanistan. I also extend my heartfelt thoughts to other community groups that are experiencing distress due to recent events in the region.
It is understandable at this time that there is heightened anxiety for the wellbeing and safety for family and friends in Afghanistan and perhaps neighbouring countries. Please know that both myself and the College staff are thinking of you and that you have our unwavering support. The College highly values the contribution that the Afghan community makes to the College and we are here to support you at this time.
The College prides itself on being an inclusive community that celebrates and recognises the value in providing a voice to all people. Principles of safety, gender equality and a right for all people to access education are held in the highest regard at the College. We share your concerns when these principles are not upheld in other parts of the world.
On behalf of the school community, I would like to wish you the best of health, safety and wellbeing during these concerning times.
If you have any concerns regarding your child at the College please make contact with us so we can work together to find a solution. There are processes in place to manage a range of concerns, learning progress, attendance in online classes, wellbeing, IT support. Onsite student attendance may also be available in certain cases.
There is a list of additional community supports below. If you would like any advice or further information please email the College on cranbourne.sc@education.vic.gov.au or call us directly on (03) 5996 3544. If you would like to call using an interpreting service, please use the following number: 5996 3544.
Kind regards,
David Caughey
College Principal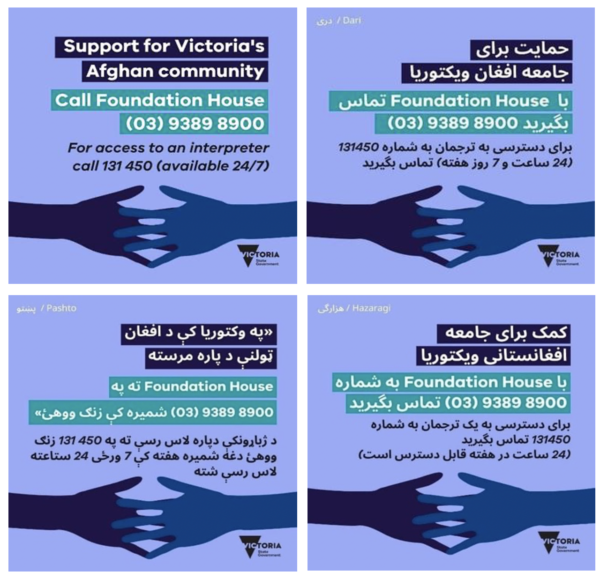 Additional Supports available 
Foundation House
Phone 9389 8900 or click on this link for the Foundation House website. Foundation House provides specialised supports for refugee families. Their mission is to advance the health, wellbeing and human rights of people from refugee backgrounds who have experienced torture and trauma. Foundation House offers a range of services to students and families, such as those below. You can self-refer your child and/or you or your entire family to Foundation House.
Support for young people:
Support for young people and their families in south-east Melbourne:
Additional supports:
Visa Information Session
Monday 30 August
6:30pm – 7:30pm
For people impacted by the crisis in Afghanistan
This session will cover information for people currently living in Australia who need information for family members currently living in Afghanistan who wish to seek asylum. The session will take place on Zoom, with a Dari speaking interpreter.
Hear information from:
Sanmati Verma
Jessica Williamson
Clothier Anderson
WLW
Immigration Lawyers
Migration Lawyers
To attend the Zoom meeting click on the following link: https://monash.zoom.us/j/87553378893?pwd=cDViN3JzUExVMEEycVdIMVZOQU9Odz09
Download the flyer Visa Information Session
View the recording of the Visa Information Session held 30 August.  This video is provided by Springvale Monash Legal Services – https://www.smls.com.au/#section_2