Booklists
Booklist notices are listed in Compass, the website and newsletter when they are due and forms are sent to parents.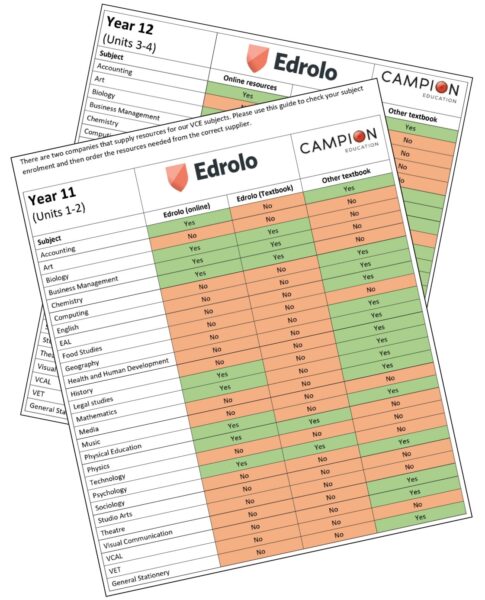 Booklists – 2022
If your child is choosing a senior subject in 2022, please click on the link VCE booklists – Edrolo and Campion to decide which textbook company will provide you with the online version compared with the hardcopy textbooks documents.
Please see the booklists for the relevant year levels:
The Years 8, 9, 10 and VCAL and VCE 2022 Booklists will be available soon
Year 8 2022 Booklist
Year 9 2022 Booklist
Year 10 2022 Booklist
VCAL and VCE 2022 Booklist
How to order your resources from Campion
From 11th October you can order your 2020 booklist requirements in 5 simple steps.
Go to campion.com.au and click the red 'Order Here' button
Create your Campion account. All you need is your email address and a password you can remember.
Enter the Cranbourne Secondary College Resource List code: 28JQ
Select the resources you need and complete your details
Submit your payment.
Done!
For more information and instructional videos, go to https://www.campion.com.au/parents/how-to-order