Principal's Welcome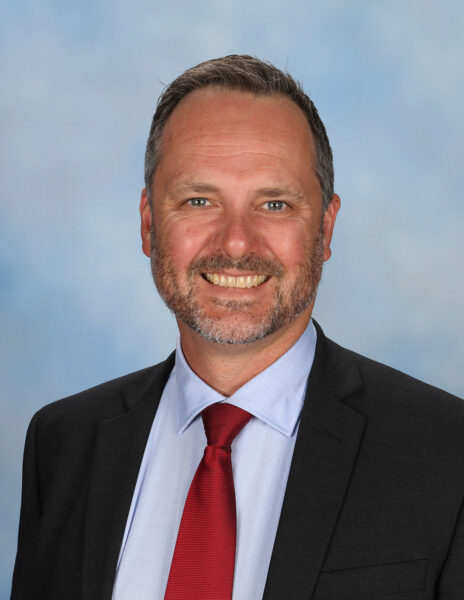 At Cranbourne Secondary College we are safe, respectful and responsible learners.
Secondary schooling is an exciting time for students and their families. It is a time when students are working towards greater independence and responsibility in their thinking, behaviours and understanding of the world around them.
We strive to maintain and continually improve our learning environment in order to support students to reach their potential.
Our classroom teachers and leaders utilise a range of up-to-date and well-researched methods to design curriculum and learning experiences that aim to expand student curiosity, challenge and aspiration. One of the key aspects of this is our high-quality approach to seeking and understanding student learning data to inform our understanding of student needs, especially in relation to Literacy and Numeracy.
Our approach to supporting students in their learning, as well as their social and emotional growth is also an area that we are particularly proud. Our range of student supports includes a proactive, multi-disciplinary wellbeing team, alongside a skilled pathways and careers support team.
Our Students experience this through the School Wide Positive Behaviour Support program, where we are able to tailor our supports to match the needs of individuals, year levels and individual subjects.
The programs and certificates on offer are also very extensive and provide excellent choices and opportunities for students as they progress from the junior year levels through to their final years of schooling.
Since joining the College in the early part of 2020 I have enjoyed getting to know the students, staff and broader school community. I feel privileged to be welcomed into such a vibrant, diverse and caring community. I look forward to working more closely with the students, families and staff of Cranbourne Secondary College to build relationships that will enable the College to take its successful past into the future.
David Caughey
College Principal